Article: Fall Fashion Trends

What are the must-have colors for this fall?
This fall, fashion experts recommend incorporating warm and earthy tones into your wardrobe. Shades like rust, mustard yellow, olive green, and deep burgundy like the Dimi Skirt are all the rage. These colors not only reflect the beautiful autumn foliage but also add a touch of sophistication to your outfits.
What are the key clothing pieces for fall?
Investing in a few essential clothing pieces can elevate your fall fashion game. Consider adding a stylish trench coat, a cozy oversized sweater, and a versatile pair of ankle boots to your wardrobe. These timeless pieces can be mixed and matched to create various chic and comfortable outfits.
How can you incorporate animal prints into your fall outfits?
Animal prints are making a bold statement this fall. From leopard and zebra to snake and crocodile patterns, there are endless options to choose from. To keep it classy, opt for animal print accessories like a statement belt, a scarf, or a pair of shoes. These small touches can instantly elevate your look without overpowering your outfit.
What are the trending accessories for fall?
Accessories play a crucial role in completing your fall outfits. This season, oversized hats, chunky chain necklaces, and statement earrings are stealing the spotlight. These accessories not only add a touch of glamour but also help you stay warm and stylish during the chilly autumn days.
How can you incorporate plaid into your fall wardrobe?
Plaid is a classic pattern that never goes out of style, especially during the fall season. To incorporate plaid into your wardrobe, consider investing in a plaid blazer, a cozy scarf, or a pair of tailored pants. These pieces can be paired with solid-colored basics to create a chic and polished look.
What are the footwear trends for fall?
When it comes to footwear, ankle boots are a must-have for fall. Whether you prefer classic leather boots or trendy suede ones, ankle boots can effortlessly elevate any outfit. Additionally, knee-high boots and chunky platform shoes are also making a comeback this season, adding a touch of drama to your fall ensembles.
How can you layer your outfits for fall?
Layering is key to staying both stylish and cozy during the fall season. Start with a lightweight base layer, such as a fitted turtleneck or a long-sleeved top. Then, add a cardigan, a blazer, or a denim jacket for extra warmth and style. Don't forget to experiment with different textures and lengths to create visually interesting and fashionable outfits.
What are the accessory trends for fall?
Aside from hats and jewelry, there are other accessories that can elevate your fall outfits. Consider adding a stylish belt to cinch your waist and create a flattering silhouette. A fashionable handbag in a rich autumn hue can also add a pop of color to your overall look. Lastly, don't forget to accessorize with a cozy scarf or a pair of trendy sunglasses to complete your fall ensemble.
How can you transition your summer wardrobe into fall?
Transitioning your summer wardrobe into fall is all about layering and incorporating fall colors and textures. Pair your favorite summer dresses with a chunky cardigan or a leather jacket. Swap out your sandals for ankle boots or loafers. By mixing and matching summer and fall pieces, you can create stylish and seasonally appropriate outfits.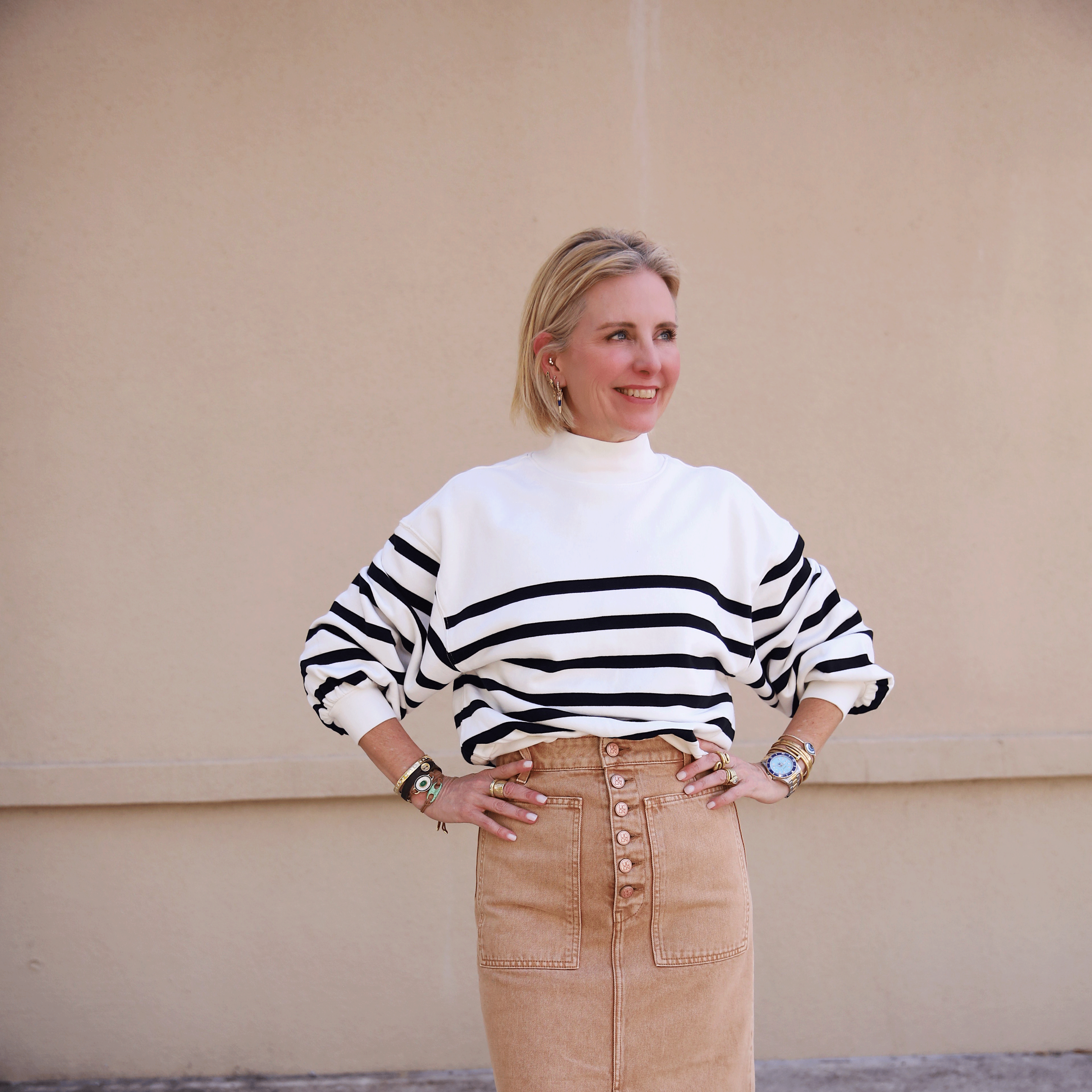 What Wardrobe Basics Do I Need?
What are wardrobe basics? Wardrobe basics are essential clothing items that form the foundation of any stylish and versatile wardrobe. These timeless pieces can be mixed and matched to create a va...
Read more